Converting my Steam Game from Singleplayer to Multiplayer
https://www.youtube.com/watc...
Checkout Helpful: https://bit.ly/Zyger_YT ------Wishlist The GAME------ https://store.steampowered.com/app/1648340/Push_Me_If_You_Can/ In this video I will be converting my single player game into multiplayer. This was a very long journey of choosing the right networking solutions, to getting all of the games mechanics changed to work online. In this video I will go over everything I made so far. Which includes the following: creating a online system to host, join and create lobbies. Player movement and all of its mechanics, game phases and more! if you did enjoy this video btw please leave a like it really helps me out! PS. also subscribe cause that's awesome :) ------My Personal Links------ Discord: https://discord.gg/tYDXGja55Y Instagram: https://www.instagram.com/gabzxd/ Twitch: https://www.twitch.tv/officialzyger Twitter: https://twitter.com/ZygerDesigns -----Time Stamps------ 0:00 - Intro 0:29 - Making the Online System 1:54 - Level Selector 2:42 - Player Customizations 3:29 - Matchmaking 3:55 - Player Mechanics 5:37 - Game Phases 6:45 - Game UI 8:12 - Outro
Hey , my name is Zyger I'm a 19 year old student and I make games and program. (When I'm not lazy) I'm currently working on a game called Project Jude and creating devlog videos of the making process. I also make other game development related videos that I suggest you check out. Anyways hope you enjoy my content and i hope you have a good day or night depending on when or if your reading this. That's it bye :')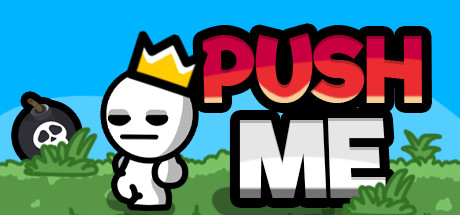 Currently working on
Push Me If You Can
Push Me (if you can) ! Is a 2D platformer where your goal is to push other players into the rising lava! Use items to eliminate others while staying alive. Play fast paced games with your Friends locally or through Steams remote play. Discover new maps and become the best PUSHER out there!
https://store.steampowered.com/app/...