After Using Unity For 10 Years, I Have Some Thoughts
https://www.youtube.com/watc...
Here are my thoughts about Unity's bad week. ► Wishlist "Twisted Tower": https://store.steampowered.com/app/1575990/Twisted_Tower/ ► Edited by: https://youtube.com/channel/UCSw7bZnTAxp_YJYxjb0Qn5A ► Follow Thomas on Instagram: https://www.instagram.com/thomasbrushdev/ ► Follow our 3D artist, Felipe: https://www.youtube.com/user/Felipecaravelli/videos ► Follow our sound designer, Hector! https://www.youtube.com/channel/UCSXULsAci5W3FIQy-mr0XKg ► Play Neversong: https://store.steampowered.com/app/733210/Neversong_formerly_Once_Upon_A_Coma/ ► Play Pinstripe on Switch or Steam: http://atmosgames.com/ ► Check out my games: http://atmosgames.com/ ► Ask a question on my subreddit: https://www.reddit.com/r/ThomasBrush/ ► My Studio Set-Up: https://www.amazon.com/shop/thomasbrush
Hi there! My name is Thomas Brush, and I'm a full time indie game developer. I'm a huge fan of pushing past insecurity to not only become something great, but build something great. On my channel I typically show-case my current projects and also how I make them. If you're interested in learning more about game development, feel free to browse my videos and tutorials! You can also become one of my students at FullTimeGameDev.com! Check out all of my stuff here: https://linktr.ee/atmosgames For all inquiries please email thomas@fulltimegamedev.com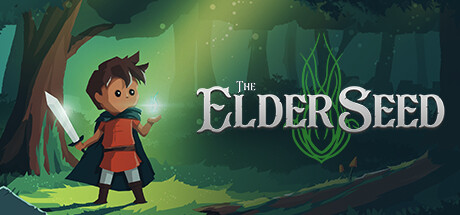 Currently working on
Milo Tale of the Elder Seed
Embark on an epic action adventure by unraveling the mystery of the Elder Seed and save the world from falling into chaos. Journey with Milo through colorful handcrafted lands, forests, caves and dungeons. Forge new weapons and encounter strange creatures who will help you throughout your journey.
https://store.steampowered.com/app/...