Making A Game in 50 Hours - Ludum Dare 54
https://www.youtube.com/watc...
Play Tiny Farm Island for yourself at https://bit.ly/GPJLD54 Don't forget to hit that like button and if you'd like to see more gaming goodness then subscribe for more! Join the discord community at http://bit.ly/gpjdiscord Follow @gamesplusjames on twitter at http://www.twitter.com/gamesplusjames Support the show by pledging at http://www.patreon.com/gamesplusjames #gamedev #madewithunity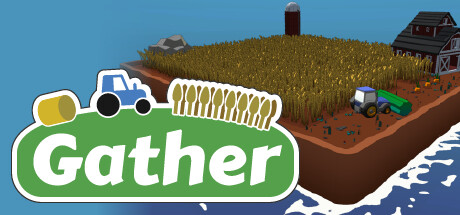 Currently working on
Gather
Harvest crops, pick fruit and collect vegetables all while investigating and exploring a series of tiny islands along the way. Discover secrets hidden in the islands while relaxing and gathering a variety of objects along the way.
https://store.steampowered.com/app/...