Why are we developing Rabbit's Tale? And How!?
https://www.youtube.com/watc...
Hey thanks for watching this episode of Rabbit's Tale game development! Thanks for watching our progress! 💪 ⭐Wishlist Rabbit's Tale: https://store.steampowered.com/app/1763860/Rabbits_Tale/ Rabbit's Tale Socials: Twitter: https://twitter.com/GoldenBugStudio YouTube: https://www.youtube.com/@goldenbugstudio TikTok: https://tiktok.com/@goldenbugstudios Instagram: https://instagram.com/GoldenBugStudios/ Facebook: https://facebook.com/GoldenBugStudios #gamedev #devlog #metroidvania #indiegame #indiedev #indie #rabbitstale #goldenbug #unity #gamedevelopment
Mostly focused on Visual Effects for Games, but it recently started a Indie Gamedev journey: twitter.com/GoldenBugStudio All my assets are available on Patreon, some, exclusively. By supporting me you get rewards and you keep the channel alive :) Patreon: patreon.com/gabrielaguiarprod Discord: https://discord.gg/AN7CrC3Qbb Enjoy! GAP - 16/09/16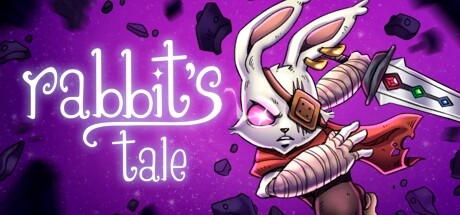 Currently working on
Rabbit's Tale
The tale of a Rabbit that goes in search of his family after they were kidnapped by the Steam Order which has an oppressive dominion over his world. But, along the way, something very mystical and dark happens to our hero.
https://store.steampowered.com/app/...